Finding the essential connection between how to win in business and how to work together
The power of Culture / Business Fit: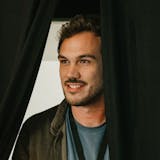 Schelto van Heemstra
It's not exactly rocket science to understand the relation between culture and business success. Your culture is what produces your product or service and delivers it to your customers. And so, the idea of culture/business fit is nothing more than figuring out what kind of culture will enable you to reach your business goals and win. And that does not have to be all that complicated.
For example:
If you are all about launching new services or reaching new audiences, your work-culture should be aimed at speed and listening and less so at consistency and preciseness.
If your competitive advantage is all about delivering the best customer experience in your market, your work-culture should put collaboration over individual control.
If your strategy is built on your ability to deliver  a flawless and reliable product time and time again, then your culture needs to value process over creativity.
And so on…
Each culture is unique. But also exactly the same...
Your work-culture should be the sum of all the daily habits your team members share and actively cultivate in order to realize your very specific business objective and strategy to get there. So yes, each culture should absolutely be uniquely yours. And copying some great sounding set of cultural habits from some wildly successful company just will not cut it. Yet at the same time: there is a lot we can learn from how other companies define the culture they strive for. Why? Because whilst every company culture should be entirely unique, the themes addressed in each culture are always exactly the same.
'Because whilst every company culture should be entirely unique, the themes addressed in each culture are always exactly the same'
Think about it, whether it's a sports-team, a family, a country or a workplace: a culture is always a set of shared habits and behaviours. Habits that in essence always are an answer to the exactly the same type of questions:
What do we strive for and what contribution do we expect everyone to make?
How do we balance our focus on our internal needs vs the external needs (customers/market)
How do we value stability and process vs. curiosity and experimentation?
Introducing: The Competing Values Framework
The building blocks of what each effective culture should address are extremely well researched overtime. Culminating in the Competing Values Framework, a truly effective framework to start defining an effective company culture based on the particular business objective and overall market maturity of any company. And it's surprisingly simple to put to practice.
Different cultures, different cultural levers
A great way to understand the value this framework brings is by showing how certain goals and cultural emphasis not only lead to very different culture types. They also lead to different 'cultural levers': different mechanisms and tools that talent managers and team leaders can use to shape the desired culture type.
Get going:
a 3 step approach to developing the culture that makes you win
-       Step #1: Identify relevant peers & get inspired
Find relevant companies based on having the same objectives and business type. Don't be fooled by companies that just seem relevant but focus on those that truly share strategic relevance with your business. And don't copy, just get inspired
-       Step #2: Define your unique cultural habits
Using the framework as your guide and the best practices as your inspiration, get together and define your unique statements on all 5 perspectives of your company culture. Define, validate with those you find ideal ambassadors of your ideal work culture and sharpen based on their input. But be aware: you are defining the right culture to aspire to, not formulating what it already is. And getting that right is an effort of visions, not a democratic process.
-       Step #3: Cultivate, cultivate, cultivate
Once defined, putting your cultural habits on a poster just doesn't cut it. A first great step is to find ways to put your cultural habits at the heart of your hiring process. And enabling everybody involved in selecting new team members to actively use these habits in their decisions making process. From stating them in your employer branding to defining specific roles and function profiles. And into the entire hiring process that comes after.
Real cultivating of the right habits absolutely doesn't stop once the right people are hired. The real gains are made by putting your unique cultural habits at the heart of how you develop and grow your talent. And the most powerful to do that is by shaping your performance management cycle around your cultural habits.
Lees meer blogs
Platform release notes September '22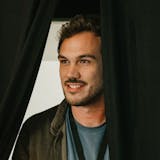 Schelto van Heemstra
The Business Value of Culture.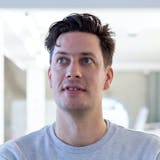 Bart ter Steege