A chat with Bas Boermans from HR consultancy World of Work
SUMM Customer testimonial: World of Work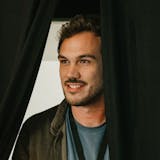 Schelto van Heemstra
SUMM: Hi Bas, why did you guys decide to define your Cultural Manifesto?
Late 2021, worldofwork™ came to be, as the result of a merger between two companies. Bringing together two separate teams -each with their own habits and cultural values- can be notoriously challenging of course. And so before we launched our new brand to the world we asked ambassadors of both former companies to form a co-writing team. And to start the process of defining our shared company culture. The SUMM team guided us in the process, making it a truly shared effort. Which led to a very powerful result.
SUMM: You have been applying the SUMM-method for over a year now: how has it been so far?
At first, team members needed to see whether the new Cultural Manifesto was just a temporary thing or something that would really guide us as a company. SUMM enabled us to really practice what we preach, put our Culture first and put our values at the heart of our day-to-day collaboration. We started using our values as part of our Talent Conversation, the hiring of new employees and when working together with clients. Gathering cultural feedback from everyone within the team and sharing insights with them allowed us to really involve everyone. This made everyone see that we were actually letting our values shape the new company.
SUMM: What learnings can you share with other companies facing similar challenges?
Being such a new, recently merged team, we decided it made no sense to focus our talent conversation on specific business objectives before making sure a new culture was established. We first wanted to create bonds between people, common values and build up trust based on this foundation. So we decided to have our first year be about just one thing: Culture. If your team is the result of a merger like us, I would definitely recommend following the same logic. A year later, we can really see the effect our Cultural Manifesto had on our bonds as a team.
Lees meer blogs
Platform release notes September '22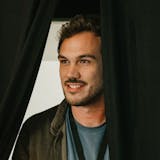 Schelto van Heemstra
The Business Value of Culture.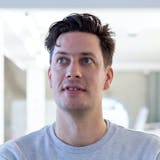 Bart ter Steege