SUMM Customer testimonial: Culture @ Bravoure
A chat with Kim Krauwel, managing partner at Amsterdam based digital agency Bravoure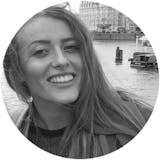 Maressa Joseph
SUMM: Hi Kim, why did you guys decide to define your Cultural Manifesto?
As a Digital Agency, our shared Culture really is what makes our company tick. Clients hire us for our high-paced, cross-functional teams. Design, tech, strategy, they all work closely together towards one goal. Having a strong culture that binds those disciplines really is what powers our way of working. We've always had a strong shared culture and way of working. But we felt that defining it more concretely would help our team  really capture our secret ingredient and enable the entire team to contribute and develop it even further together. And I have to say; it does.
SUMM: How has it been using SUMM so far?
What I really like is that the SUMM approach really fits our very cross-functional team. Each of our teams is steered on very different hard skills: the design team on design-skills, the tech team on tech-skills, etc. SUMM supports our team-leads in mentoring their teams in a way that best suits their specific expertise. Yet at the same time, it makes sure all teams are steered on what binds us together across our team: our shared Cultural Values. This way I know team leads have a real mandate on how they do things whilst being sure that the overall direction matches our shared goals as a company. Besides that, it just really saves me a lot of time in documenting, chasing, gathering insights, all that stuff. And that's pretty great :)
SUMM: What learnings can you share with other companies like Bravoure?
In short: take the time to properly involve your team in defining your Cultural Values. What I really recommend is to involve a group of ambassadors with different backgrounds from across your teams in the process of defining your shared Cultural Values. I'm really glad we took the time to get our co-writing team together and let the SUMM team guide us. It helped us to make the connection between our business objective and cultural values that will help us get there. Not only was their outside-in perspective helpful, the co-writing process also helped us involve a bigger part of our team from the start. Which in turn got the larger team excited and helped us kickstart the ongoing process of Culture Shaping. 
Lees meer blogs
Platform release notes September '22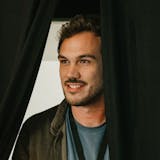 Schelto van Heemstra
The Business Value of Culture.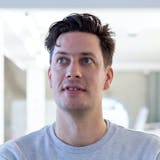 Bart ter Steege