All the resources you need, freely available
Live your values: what's on your 2023 People & Culture Agenda?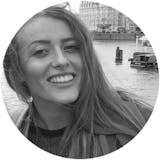 Maressa Joseph
As People & Culture professional you know: building a strong company culture should be front and center of all your people processes. And so, chances are your main strategic goal for the next year is to help your company to truly live your cultural values. By putting them to practice in all your hiring, onboarding and evaluation rituals. Well, if that is the case: today is the day to get going and prepare for a culture driven 2023!
Get Going: now is the time to move
Sure, it's summer now, and 2023 might seem quite far away today. But in order to start 2023 out fully culture driven, what you need is a well defined, actionable and embraced definition of your cultural values. And getting there takes some time. So how do you get to a sharply defined cultural manifesto? And how much time does it take? 
First of all, let's look at the 4 layers of a proper and actionable Cultural Manifesto:
Layer #1: Company Mission. Each strong company culture manifesto starts out from the company mission: what are we trying to achieve? What does success look like and what do we need to get there? 
Layer #2: Cultural Values. From there, you derive the shared cultural values that are crucial for your team to get to that goal.
Layer #3: Behaviors. Values are a great start, But in order to really bridge the gap between 'values' and 'daily collaboration' in the team it is key you translate your values into example behaviors that help your entire team understand what practicing a certain value in day-to-day life looks like.
Layer #4: Cultural Rituals. Lastly, a strong manifesto also describes how you consistently cultivate these values and behaviors in all the cultural rituals along your entire employee lifecycle, from hiring and onboarding to evaluation cycles.
All the resources you need, freely available:
Want to get going and start defining your Cultural Manifesto? And are you looking for some external experts to facilitate your process? Great, the SUMM team would love to help you. 
And if you rather do it yourself: all our supporting resources are freely available. Get your co-writing team together and follow our step by step process: it will guide you and your team towards delivering your own Cultural Manifesto.
Our free resources contain:
So get going & make your culture a top strategic goal for 2023!
Lees meer blogs
Platform release notes September '22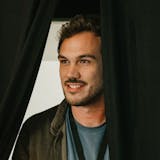 Schelto van Heemstra
The Business Value of Culture.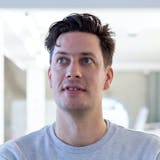 Bart ter Steege